| | |
| --- | --- |
| Razorpay Link Status date | This field shows on which time and date the link was created, by calling Razorpay through API. |
| Razorpay Link Status | This field shows the payment status of the payment, Ex: If the payment link is created, the payment status will update as "Created". Like Statuses Listed as "Paid", "Cancelled", "Refund.processed". It calls Razorpay through API and updates the statuses. |
| R Razorpay Payment Link | This field shows the payment link that was called by Razorpay through API then generated the link and pushes it into CRM. |
| Razorpay Link ID | This field generates the payment id throuRazorpaypay by calling API and updating in CRM. |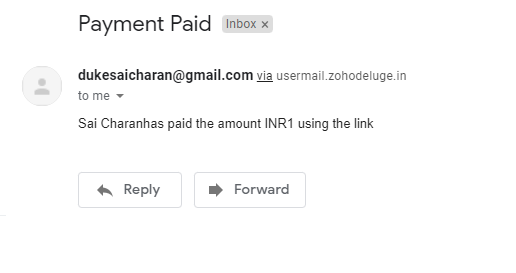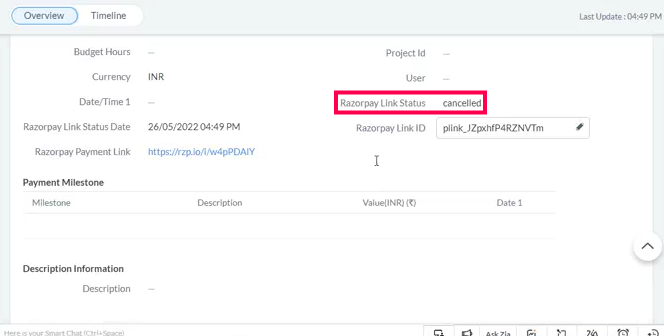 REFUND PROCESS
Open the "Razorpay Account" and then go to the dashboard on the left side of the screen the payments link appeared as shown in the image below.

Click the "payment linand ks" then the payment reports get opened.

Choose the record to whom you want to refund the payment and once check the record id in CRM also.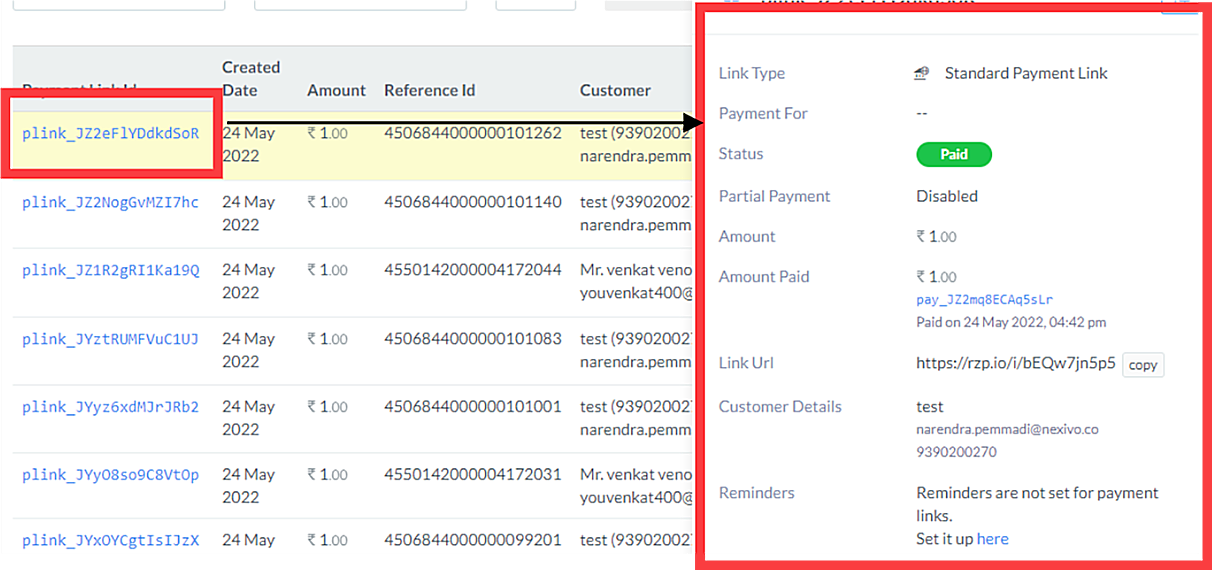 It shows the payment status of the customer and shows how much amount customer paid you.

Click the link in the amount paid field shown in the image below.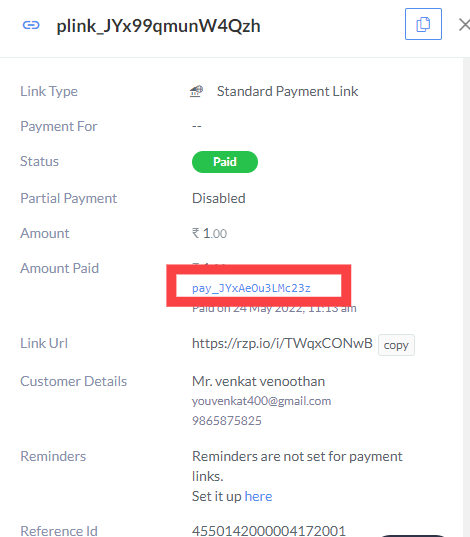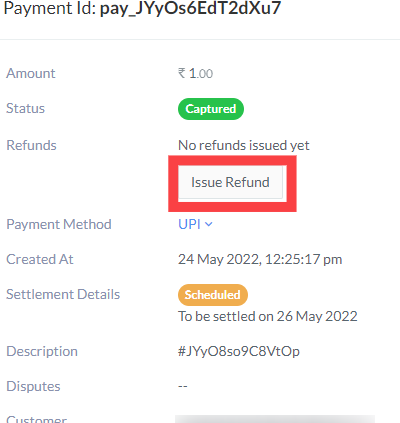 Click the issue refund button, then the refund page will open type the refund amount paid by the customer, and send the refund.

Then the status will change from paid to refund.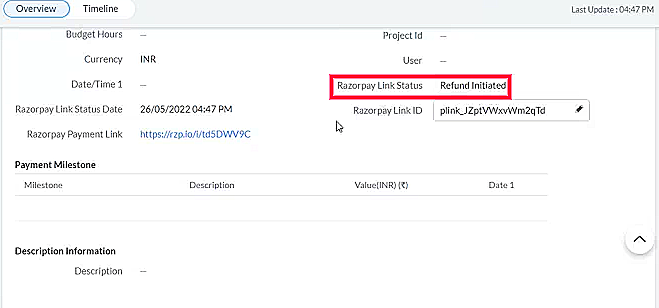 After the refund is initiated the status will update as refund initiated.
The customer will get the mail when a refund is initiated.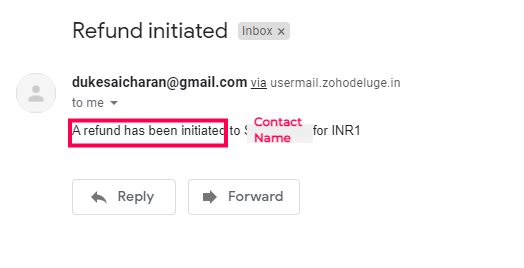 After initiation, the Razorpay payment link will be updated to "Refund Processed"

After refusing processed to a customer, will get mail as below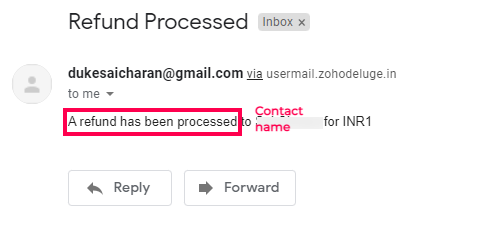 CRM sends a sales signals for payments, Ex: If payment "Created", "Paid", "Cancelled" or "Refund.Initiated".


Support



Contact Number: +919868329081
Mail: support.extensions@nexivo.co