PAN Number: This field represents the number on the PAN card.

PAN Details: This field represents more details of the PAN like, "Name of the PAN holder", Father Name of the PAN holder", etc.

After installing the extension you will get the new fields that were added to your Candidates module, which are mentioned above.

So here, you can only verify the individual PAN card details. Here we are providing manual validation for the Candidates module by using the button.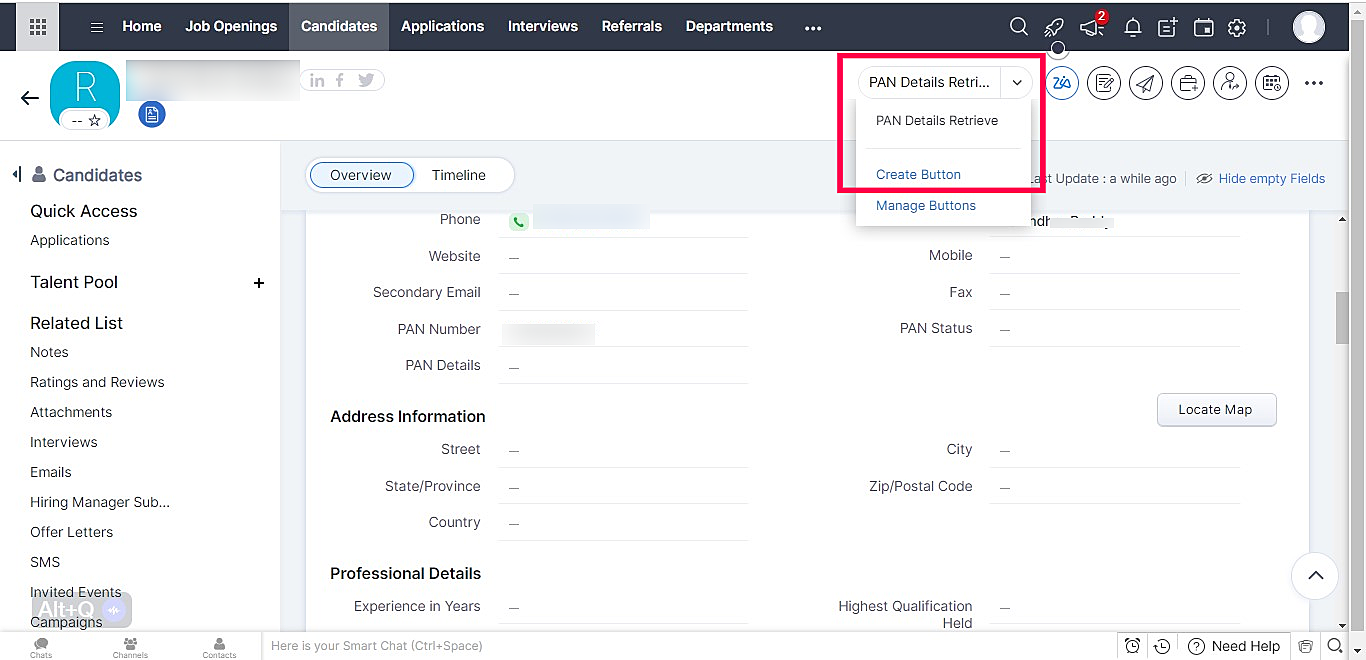 After entering the PAN number in the respective field you have to press the "PAN Card Verification" button. Using that button you have to validate the PAN number.

After validation of the PAN number by using the button, you'll get a pop-up message. If the given PAN number is correct then you'll get the result as "PAN Number Successfully Validated", if not it shows "PAN Not Found."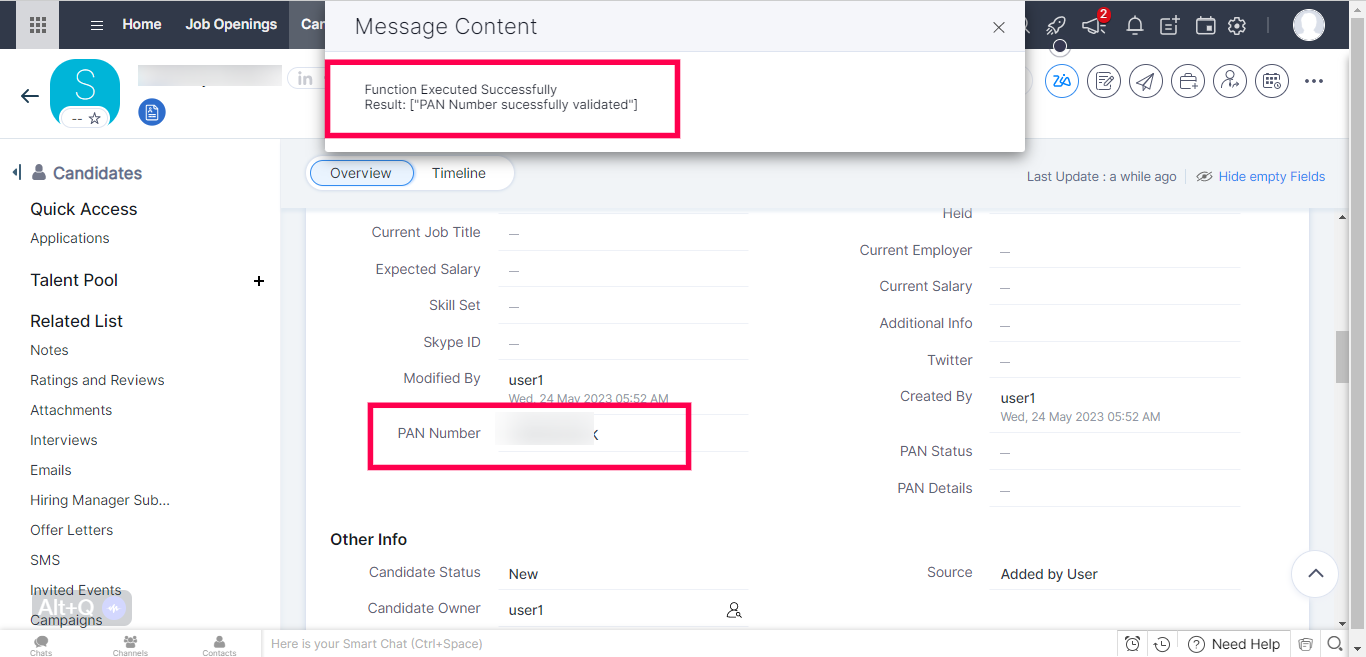 After verification, the respective fields will update automatically. As shown in the following image.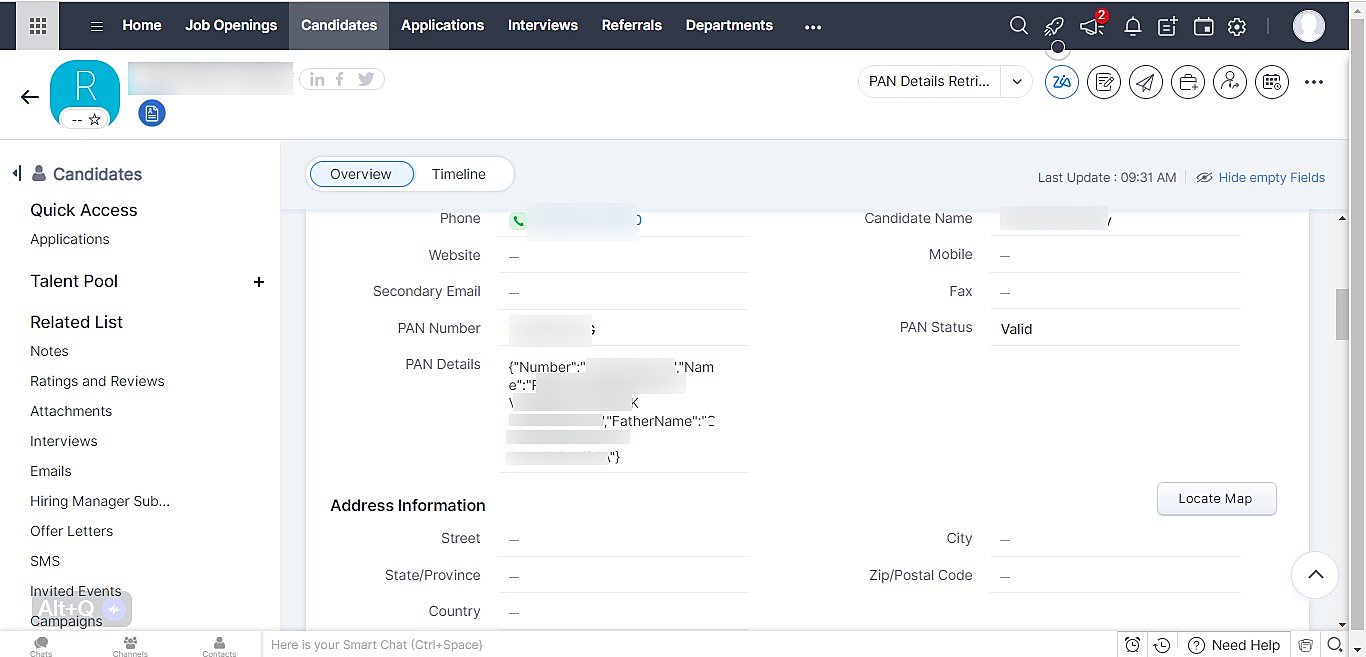 Support

Contact Number: +919868329081