Contents
Prerequisites

Benefits of Abstract & Help Video.

How to set up "Abstract."

The leads and contacts module now contains new fields.

How to validate individual mails.

Support.

Prerequisites



You must be the Zoho CRM's super admin.

Zoho CRM Enterprise edition or higher is required.

You must either already have an Abstract account or create one.


Benefits of Abstract



The email ID can be easily verified.

Following email validation, CRM sends a signal.

Examining individual mail validations.

When installing the extension, you have the choice of processing the mail validation automatically or using a button; otherwise, you must process the mail validation manually each time.
Help Video

How to setup Abstract Email Validation

How to install "Abstract" in steps

Launch Zoho CRM. Visit the marketplace.

Click the install button after searching for "Abstract."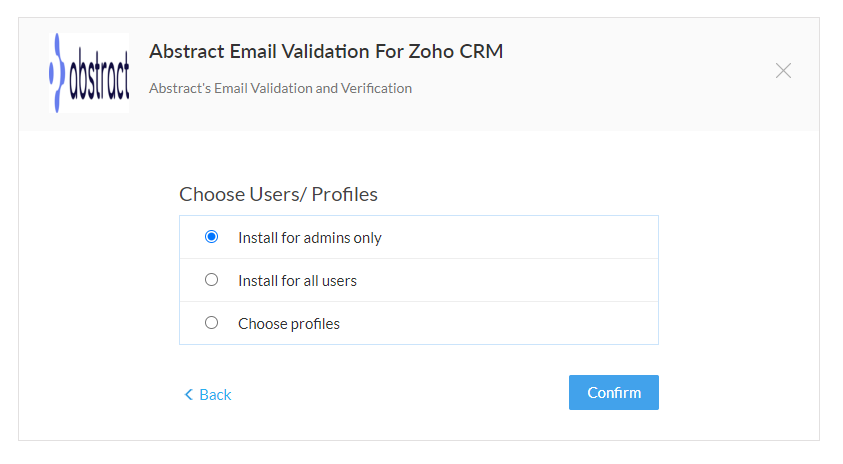 A pop-up will show up on the screen during extension installation. The API Key provided by "Abstract" must be pasted into that box, and the "Abstract Autotype" option must be selected by typing "Y" or "N."

Abstract Email Auto Validation: Using this option, you can validate emails automatically without having to interact with any module buttons.

In your Abstract Account, go to Dashboard > Email Validation > locate the API key in Try it out.


A pop-up indicating that the extension was successfully installed shows in CRM on the right bottom of the screen after installation.
Email Status - This field indicates whether the email is still valid.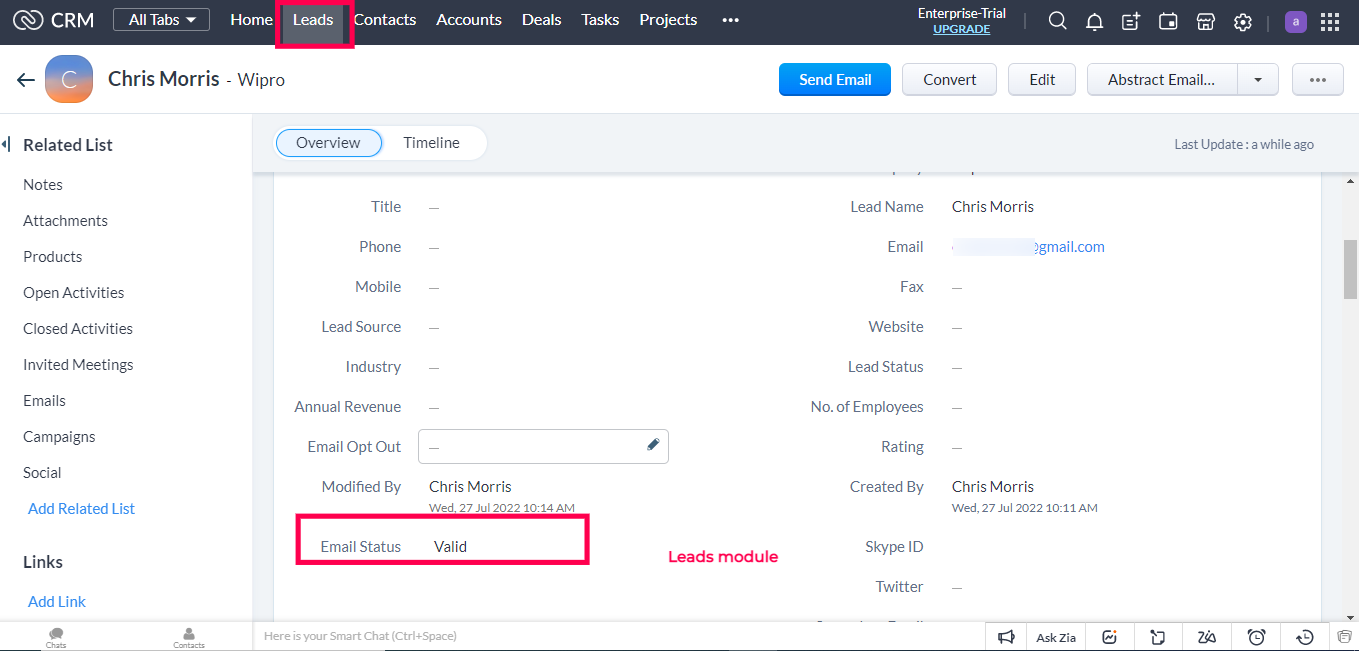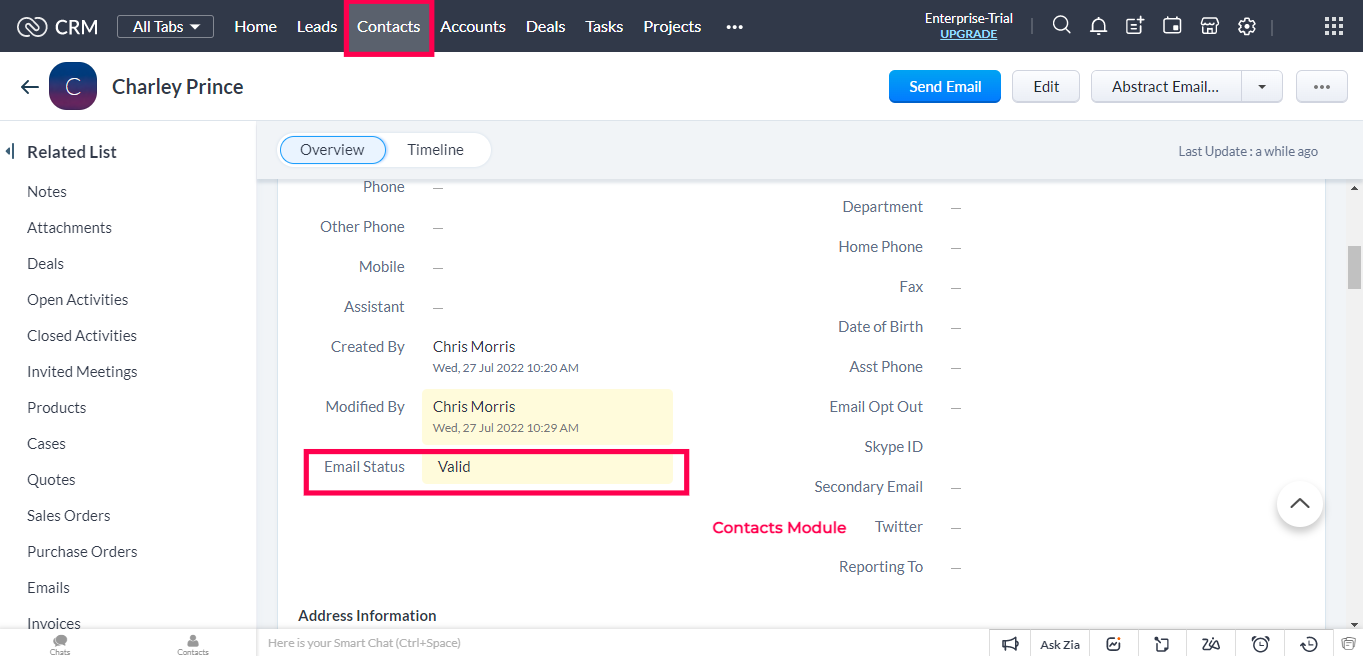 The button will manually examine each email to see if it was sent separately. There are two ways it can operate. When you install using the option "Y," validation is automated; at that point, the button will also function. If you didn't select automatic validation, validation is done manually.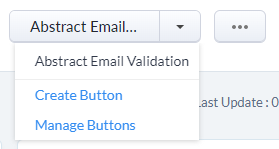 How to validate individual mails

Individual Verification:

A button to verify the email can be found under Individual verification. If the "Email Auto Validation" option was activated during installation, the verification will take place automatically without the need for a button; otherwise, you must manually complete the validation by clicking the button.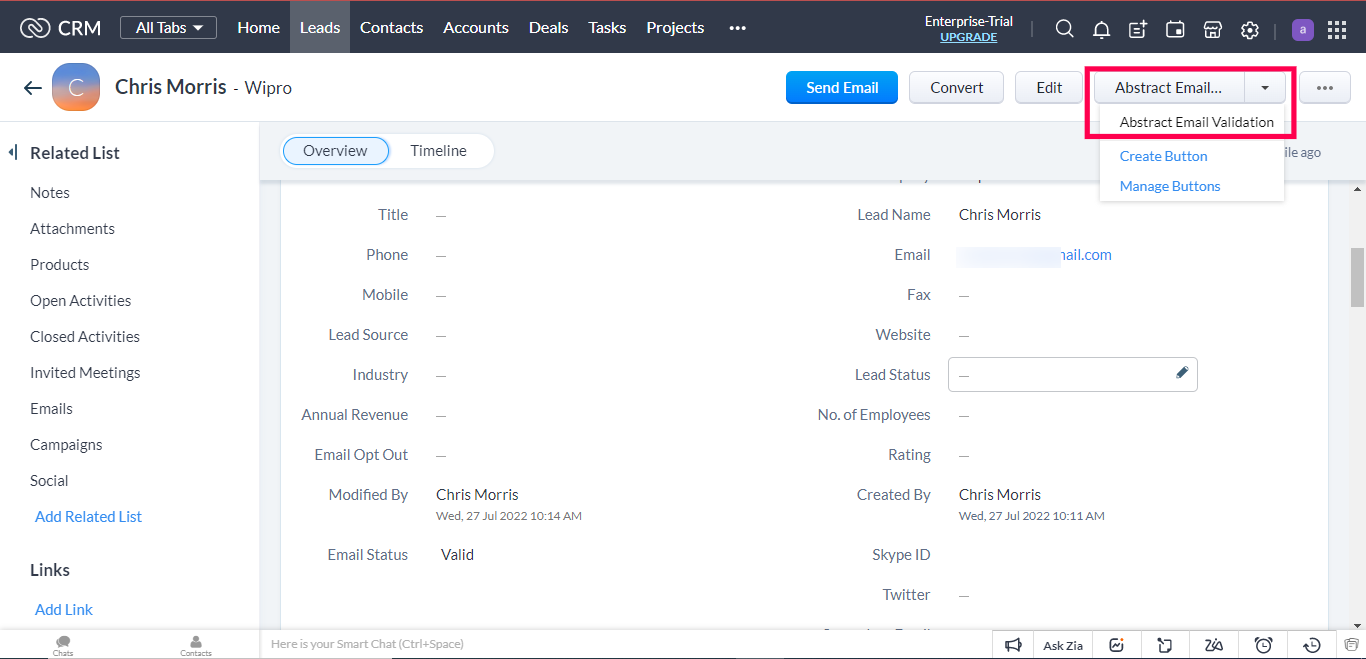 The graphic above illustrates manual validation of individual mail item.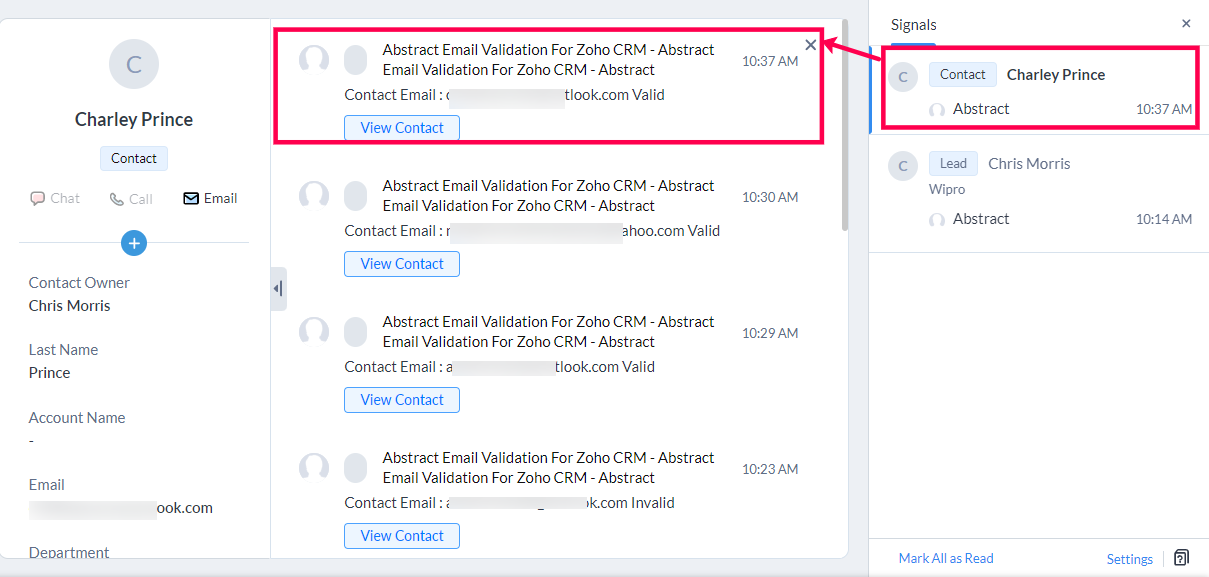 ‌

This is the sales signal that the CRM displays. By clicking the bell icon, you may see the current state of the validation of all emails.

Support

Contact Number: +919868329081

Mail: support.extensions@nexivo.co

Website: www.nexivo.co.in